Wij verheugen ons dat wij na enkele mindere jaren nu toch wie weet weer een lichtpuntje in onze Belgische gemeenschap mogen waarnemen.
Na het debacle om het geschil tussen Carelinks Ministries en CBM de Christadelphian Bijbel Missie op te lossen en meerdere Christadelphian groepen in België samen te brengen moesten wij spijtig genoeg vaststellen dat na onze poging om de verschillende Christadelphian groepen in België samen te brengen wij uit onze goed bedoelde betrachting er slechter uit kwamen dan daarvoor.
Voor 2014 hadden wij ook met enkele Franstaligen contacten en werd er zo in Brugge (vlakbij het stadhuis) en Brussel wel eens een bijeenkomst gehouden waar ook Frans werd gesproken, naast onze bijeenkomsten in het Quakerhuis te Parijs die daar elk trimester en met Pasen plaats vonden.
Het mocht toen te mooi zijn om waar te zijn. Dus in plaats van een verbetering, terwijl het juist niet slecht ging, kregen wij een grote slag in ons gezicht, en leek het wel of wij, wegens een groot verlies van leden, helemaal op nieuw moesten beginnen.
Enkele jaren later kregen wij nog een slag te verduren toen Starbucks en Burger King de ruimte die wij als ontmoetingsplaats gebruikten te Heverlee–Leuven in beslag namen. Hierdoor kwamen wij te zitten zonder een reguliere of vaste ontmoetingsplaats in het Vlaamse landsgedeelte. Gelukkig bleven Nivelles en Mons tot onze beschikking en konden wij nog enkele keren samen komen in de Leuvense binnenstad.
Vervolgens kwam er de Corona pandemie, die het samenkomen verder bemoeilijkte. Door de Corona maatregelen. De uitwisselingen met onze Nederlandse Broeders en ons jaarlijks Bijbelstudie weekend vielen weg door de lockdown, of verbod om samenkomsten te houden. Ook gingen wij niet meer de straat op om pamfletten uit te delen en werd die Corona periode als het ware een lang sabbatjaar.

Maar er was zeker geen tijd om in 2021 stil te zitten. Wij hadden ons handen vol met de hulpverlening voor de overstroming in de Walen, waar wij nu nog altijd mensen hebben die vanuit Vlaanderen aan onze Waalse buren hulp verlenen. Tijdens de pandemie gingen wij ook verrassingspakketten leveren in de bejaarden tehuizen en verpleeg instellingen.
Wij kregen ook te kampen met Syrische vluchtelingen waarnaast de oorlog in Oekraïne onze aandacht opeiste. Door sommige van onze familieleden werd er opvang voorzien voor de Oekraïense vluchtelingen, alsook voorzien wij nu nog Nederlands taalonderricht (en integratie) voor meerdere vluchtelingen.
Voor dat het virus vaste voet op de Belgische bodem kreeg, hadden wij al contact opgenomen met Afrikaanse vluchtelingen die in hun Afrikaans vluchtelingenkamp al bezoek hadden gekregen van onze missionarissen. Na een tijdje niets meer van hen gehoord te hebben, hernieuwden wij begin dit jaar terug contact met de familie Belanwa die een onderkomen in Anderlecht gevonden had. Uiteindelijk werden knopen doorgehakt en kwam het ter sprake dat enkele mensen graag gedoopt zouden worden. Methode Belanwa is weggestapt van de Methodisten en houdt zich nu aan het Bijbelse geloof van slechts één God. Ook Pascale die opgegroeid is in een Rooms Katholieke Kerk en in Nederland een tijdelijk onderkomen vond bij een andere Christelijke gemeenschap heeft sinds zijn verblijf in België ingezien dat hij zich moet houden aan het geloof in slechts één Ware God.
Afgelopen zaterdag mocht onze verantwoordelijke, Marcus Ampe, een hartelijk welkom genieten bij de familie Belanwa, waarbij zeer mooie gesprekken werden gevoerd. Die bijeenkomst mag als zeer vruchtbaar aanzien worden en een openheid geven naar hoop om terug in België een Franstalige gemeenschap op de been te krijgen. Er werd besproken of het niet mogelijk was om er voor te zorgen dat er minstens één keer per maand bijeen gekomen kon worden om een dienst in het Frans te houden. Op algemeen verzoek, tijdens die meeting in Anderlecht,  heeft Marcus Ampe ook belooft om in de nabije toekomst meer Franstalige artikels te gaan voorzien op onze websites.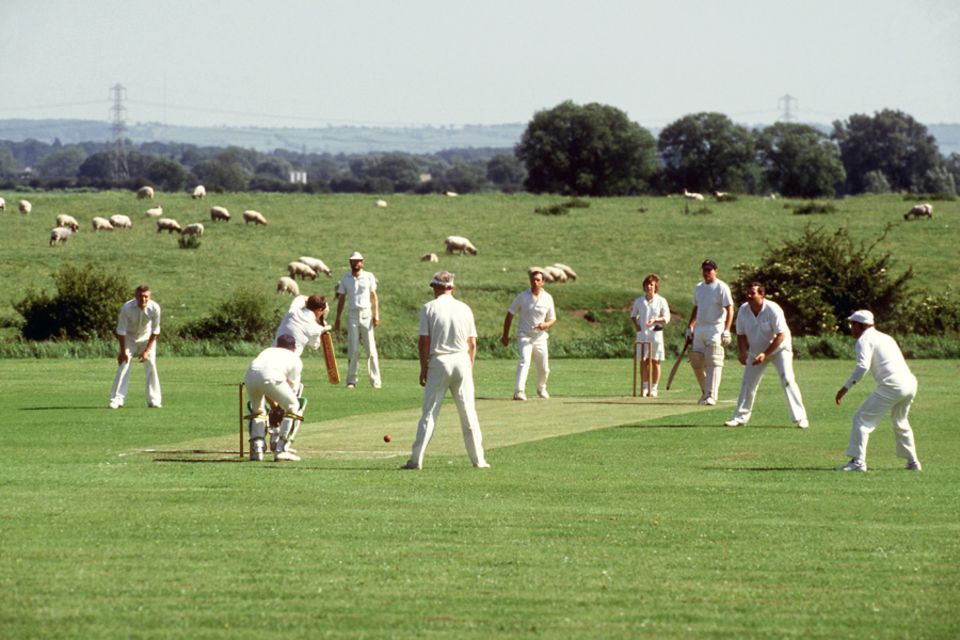 Wij kunnen slechts hopen dat daar in Anderlecht de aftrap is gegeven om een nieuw spel in België te mogen spelen. Wijzelf hebben ons vroeger meer bezig gehouden met Amerikaans voetbal of rugby en cricket, waar als onze leden nog zullen herinneren hoe de door ons georganiseerde internationale competitie een succesvol weekend heeft bezorgd in Lasne (de oorspronkelijke Nederlandse naam Ter Lanen (plaats aan de Laan) wordt niet meer gebruik zodat er geen verwarring is met het andere Terlanen bij Overijse).
Wordt vervolgd
+
Vindt ook te lezen:
+
Gerelateerd