Our Persian brethren received tragic news the past few days.
On Wednesday 2020 January 8, tensions between the US and Iran "contributed" to the downing of flight PS 752 on its way from Tehran to Kiev.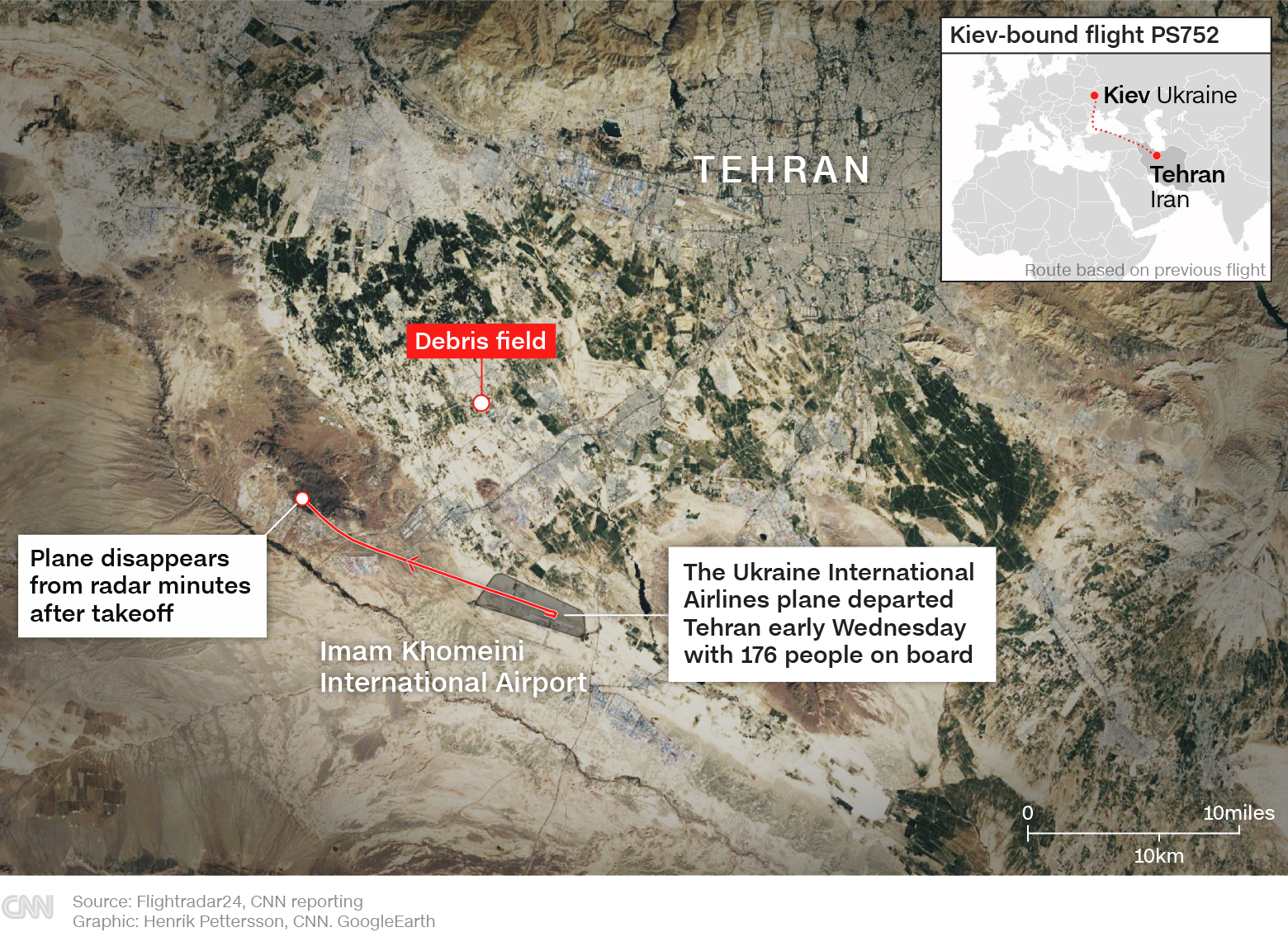 The semi-official state outlet Fars News Agency reported that after being informed of the error in the country's air defence system, Supreme Leader Ayatollah Ali Khamenei issued an urgent order to convene a National Security Council meeting to investigate the matter. Iran's Armed Forces and the President released separate statements Saturday morning indicating that human error caused the crash of the Ukrainian airliner.
We regret certain Christadelphians thought it important to tell all this happening was part of Biblical prophecy coming true.
Iran's Intelligence Minister, Mahmoud Alavi is not happy with the many conversions in his country, but also not for those Iranians who come to our faith in Europe or in Canada.
Alavi admitted his agency is collaborating with Muslim religious seminaries to combat the perceived threat of mass conversions to Christianity across the country.
In his speech, Alavi also admitted that "these converts are ordinary people, whose jobs are selling sandwiches or similar things." According to Article 18's Advocacy Director Mansour Borji, this admission represents a "huge shift" away from Iran's usual rhetoric that converts are agents of the West who have undergone significant training to undermine national security.
"It is also interesting to see the intelligence minister admit to 'whole families' converting," Borji said, noting that this is "an admission that such conversions are far from a rare event; rather they are happening en masse, and across the country."
Last week some of those Canadian converts and several ex-Iranians living in Great-Britain not only received the bad news of their relatives killed in a plane crash. They found it difficult to cope with certain reactions of people from the West.
Compared to roughly 500 known Christians in 1979, there are now approximately 500,000 (some sources say up to 1 million secret believers). According to Elam Ministries, an organization founded in 1990 by Iranian church leaders, more Iranians have become Christians in the last 20 years than in the previous 13 centuries put together since Islam came to Iran.
Several Iranians, Iraqis and other Persians who fled their birthplace to find better and safer surroundings also found peace in their heart by joining Christadelphian communities. Though last week some of them could not understand certain reactions of European fellow brethren and made them wondering about their religious choice.
As Carmel Page and Roger Evans mention on Facebook, we have to be very careful in claiming divine retribution as a cause for evil events. The English storyteller (author of Yorkshire Folk Tales for Children) Carmel Page on Facebook made a sad update to her recent post about Persian members.

She wrote:
Some Persian are becoming disillusioned.

This week has seen horrific incidents in Iran, the killing of a leader by a drone strike, the death of mourners in a crush, the shooting down of a passing plane and riots in the streets.

To be so far away from loved ones who are caught up in the middle of all of this must be very distressing for our Persians. They have been through trauma already and the fact that they are now safe themselves does not mean their distress is over. This has been a terrible week for them.

As I understand it, on some Christadelphian Social Media sites these incidents in Iran are being talked about in terms of the fulfilment of prophecy and there has been an element of excitement about this.

Our new members are trying very hard to integrate into our community and are becoming active on Christadelphian Social Media and this response to their very personal crisis has been devastating for them. It may even be making some of them question whether they were right to join us.

So what should we do?

Should we stop talking about prophecy so as not to offend them?

I think talking about prophecy is important for the Persians because it gives them some context for understanding what is happening in the Middle East and it deals with issues which they are able to relate to and prophecy fulfilled increases faith BUT there is a time and place for everything and we have to learn to judge whether compassion or prophecy is most appropriate.

Excitement about prophecy is NOT appropriate as a first response to tragedy.

When you go to see someone whose loved one is ill do you say, "The Bible tells us to expect death." Of course not! Surely you ask how the loved one is, you ask them how they are, you offer to do small practical things to help, you offer to pray with or for them, you try to find out what help they need and you try to help them.

Please think very carefully about how you talk about the Middle East, Jews and Arabs on social media, in talks and in conversations. Our community has had a tendency to make sweeping statements about Jews and Arabs without thinking about how our comments make Jews and Arabs feel. We should not think of these people as important because they prove that our understanding of scripture is right. We should think of them as individuals who are given by God to us so we can teach them, care for them and nurture them on their walk to the kingdom.

I am very sorry to be writing this post and bursting the happy bubble I created with my post on Tuesday but I plead with you to look after these orphans and widows in their distress and not add to the distress they already feel.
Virginia Brierly reminds people
Jesus prophesied concerning the armies surrounding Jerusalem but he also wept over it. He kept reaching out to all calling for repentance. We pray for the time of Jesus' return but also know that it will be a time of trouble for all people. We need to pray for all peoples and reach out with compassion and the message of repentance and God's forgiveness through Jesus.
With our knowledge that we shall have to come to face horrible times, we should be very careful how we cope with them and how we shall bring Good News in such terrible times of lots of distress. Let us always make sure we do not hurt others by our overenthusiasm about seeing us coming closer to certain times.
First we should give our deepest sympathy and hearty condolences to the families of the victims of this disaster and ask God for patience and rewards and spiritual relief for them.