While declining or flatlining NAPLAN results have become a cause for concern, one tiny school in Sydney's west has bucked the trend to improve its scores dramatically in both literacy and numeracy.
The latest NAPLAN results showed the proportion of students meeting national minimum standards in all domains has flatlined or declined for most year groups, and were described as a "wake-up call" by federal Education Minister Simon Birmingham.
However, Christadelphian Heritage College in Kemps Creek is one of 81 schools in NSW, and 330 across Australia, that have been identified by the Australian Curriculum, Assessment and Reporting Authority (ACARA) as showing significant NAPLAN gains in literacy or numeracy, and one of the few schools to improve in both.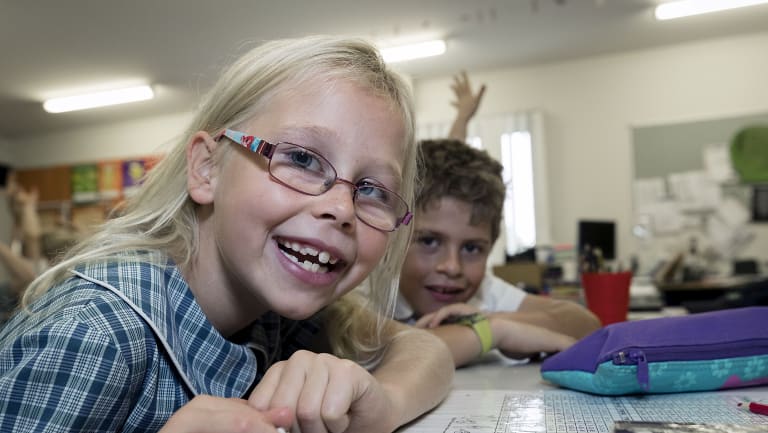 The school's principal Felicity Shields said intervening before students start kindergarten and extensive profession development for teachers were the major factors behind its success in the standardised tests, which all Australian students sit in years 3, 5, 7 and 9.
"We have a transition class in term four before kindergarten starts, where students come in one day a week for that entire term,"
Mrs Shields said.
 "They just have a normal school day but it allows us to see if there are any early things like hearing and speech we need to work on before they even start school."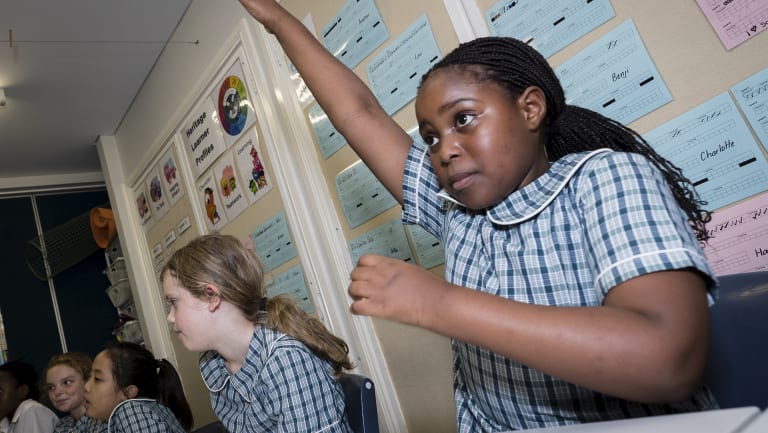 Mrs Shields said year 11 and 12 students also provided mentoring and homework help for younger students at lunchtime every day, and teachers had a special focus on "character, learning and teamwork" in the classroom.
"I think our environment and culture and their attitude towards school flows through; we have very high attendance and great participation,"
Mrs Shields said.
An analyses of NAPLAN results and an updated profile that was published for every school by ACARA on Wednesday also revealed that Canley Vale High School and Northern Beaches Secondary College Balgowlah Boys Campus had achieved high NAPLAN gains for the fourth year in a row.
The principals at both schools said explicit literacy and numeracy lessons had been key to lifting students' NAPLAN and HSC scores.
"We ignore the NAPLAN tests but we explicitly teach literacy to years 7, 8 and 9,"
Canley Vale High's principal Peter Rouse said.
"A new program gets written every year to suit the students that are in front of us. It's a way that does work, understanding what their strengths and weaknesses are and modifying the program to address those."
Mr Rouse said literacy classes were run three days a week and were included in school reports, like every other subject.
"Literacy needed to be a priority because our aim is to have young people who grow into adults with the skills and ability to continue learning,"
he said.
Balgowlah Boys has also introduced a literacy and numeracy program that runs for 20 minutes every day.
"It's delivered by all teachers across the board,"
the school's principal Paul Sheather said.
"Through action research, it appears 20 minutes is enough time to give them the foundation for spelling, punctuation and numbers.